Christian Music to Lift the Soul
Let us take you back to the good ol' days when there was nothing better than an afternoon of gospel music…the sound of gospel music that inspired the heart and lifted the soul! Remember those old songs that had a "message"…the songs that we seemed to find ourselves "humming" or "singing" without even thinking, because they helped us focus on God and seemed to just make our day go better? Those are the songs we grew up on and are the songs we love to sing; music with a message…..music that is sure to bring back the "hope" that only comes from God!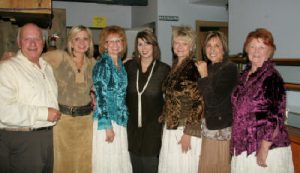 As an introduction, CrossWalk is a Christian Family Singing Group that originated in southeastern Colorado. Presently, we are based out of Colorado City and Fowler. We have presented our music to many congregations throughout the region and are dedicated to the sharing of our testimony and music with anyone who desires. Originally, the "Eden Sisters" sang together as young girls, singing in a cappella harmony. Over the years, with the addition of a husband, CrossWalk was born! Our ministry began with many prayers and much faith that God would use us to His purpose. Our music is carefully chosen with the desire to present ourselves pleasing to Him, carrying His message to the lost and struggling, as well as brothers and sisters who need encouragement and a renewed spirit!
Our group includes Melody, Penny, Deede and Tanky, Deede's Husband. We all are Bible believing, born again Christians and each loves the Lord. God has brought us through personal trials and tragedies and has reshaped us into more useful tools, proclaiming Jesus as the only "hope" for a troubled world!
If you enjoy the uplifting sound of Gospel Music (old and new) and feel that we might be of inspiration to you and your congregation, please call us and set a date for us to share our ministry with you. We are available for short programs or for entire services…whatever your need may be.
CrossWalk requires no compensation to minister. Love offerings are accepted but not required.
In Him,
Penny, Melody, Deede & Tanky
---
The CrossWalk Story…
We dedicate our ministry first and foremost to our Lord and Savior Jesus Christ.
CrossWalk was started however due to a very special person and how she touched our lives. Meisha Rushton, Penny's daughter, passed away October 5, 2000, at the age of 19.
She was in college pursuing a nursing degree. She became sick on Sunday evening and by Wednesday she was gone. Words cannot express how wonderful this beautiful young woman was. Her joy was passed on to everyone she met and her future was endless.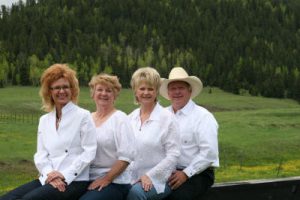 As a family we tried to make some sense, some reason for this untimely death. But as many of you can attest, we too were unable to understand. We only held on to the promises that in all things "God causes all things to work together for good to them that love the Lord". Out of this confused, blinding state came a calling, a calling for us as a family to reach out and make a difference in our lives which in turn has touched so many others. We never imagined that the path would be filled with so many depressing lows and such exuberant highs! But through it all, the Lord has made "good". We can't wait to see what He has planned next, as we've heard from a good friend. Out of the death of our little girl came CrossWalk. We have been able to see with our own eyes what can be done when the Lord steps in and makes "good" from what had been the ashes of this life. Our prayer is that we can continue to further work for the Lord, His vineyard. Amen
---
Meet CrossWalk
Deede & Tanky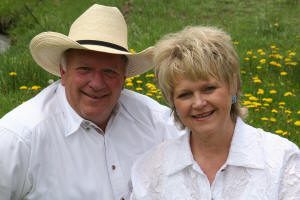 Deede Lowry is married to Tanky and they have three children and eight grandchildren. She currently works for Sangre de Cristo Hospice where she is the Director of Volunteer Services. Her job allows her to use her gift of 'caring for others' every day. The "over 120 volunteers" are wonderful and her work is a joy. Working for hospice and serving the patients and their families reminds her every day how many things there are in life to be thankful for! She sings low tenor, alto and at times low-soprano. Singing is her "dessert of life"!
Tanky Lowry – The only man in the group! Tanky loves to sing; in fact he grew up leading the singing in his home church at age 9! Tanky has always loved music and performing! He continued through high school and college, active in the performing arts. He is definitely at home on stage and doesn't know a stranger. Tanky's father was fatally injured in an automobile accident when he was 19 years old. Again, through sorrow and loss, God has given him the compassion and ability to help others in similar situations to handle emergencies. He has worked as a Paramedic for the past 30 years and has always felt that God has given him the gift of helping others.
Tanky's greatest love after God, is his grandchildren! He loves his kids and grandkids… and do they love him!!!! He is the greatest Papa Tanky in the world! Tanky also loves to work on genealogy and has traced many of our family lines. Tanky sings bass, tenor and lead in the group.
Melody Espey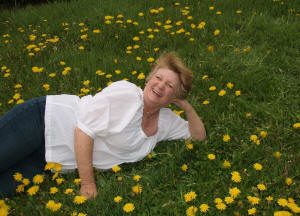 Melody s married and has two grown sons and three grandchildren. Melody and her husband John were in the restaurant business for 40+ years and were well known throughout southeastern Colorado for "John's famous southern smoked barbeque"! They have recently retired but keep very busy. Of course their kids and grand kids are the bonus! Melody is very tender-hearted and her love for the Lord flows, which is evident as you watch her present her music! She sings soprano lead and alto in the group.
Penny Grasmick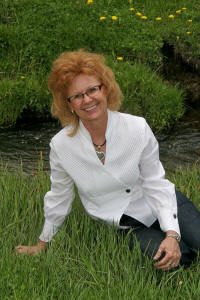 Penny is married and has six children which keep her schedule very busy! Her second daughter passed away unexpectedly at the age of 19 in October of 2000. This loss was a tremendous blow to our entire family! Through the pain and through the healing, CrossWalk was born! Penny has grown spiritually beyond comprehension and has taken this sadness and turned it into glory for God! She teaches music at Fowler Schools, K-12. Her husband Stephen is Superintendent for the Fowler Schools.
Penny has always loved music so "Crosswalk" is her heart's desire. She is full of energy and is a "fun" person to know and be around. She sings soprano and high harmony in our group.